About petitions
Taking part in or creating a petition is one way that individuals, community groups and organisations can get involved in what the Council does. It allows people to raise issues of public concern and gives Councillors the opportunity to consider the need for change. Our aim is to make Aberdeen City Council as inclusive and accessible as possible. We accept electronic or paper petitions.
How to submit a petition 
Before you submit a petition please read the guidance documents below.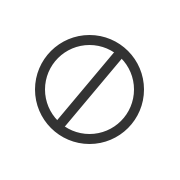 There are two versions of the petitions form, one for individuals and one for local businesses, voluntary organisations, social enterprise companies or Community Planning Partners. Paper petitions will not be available online.

When we receive your petition, you will receive an automated acknowledgement. We will then aim to respond to you within 14 days - this allows time for us to make checks in relation to competency.
What happens next
The Committee can make one of the following decisions:
Take no action and advise the lead petitioner of the Committee's reasoning.
Agree that the matter be the subject of a report to the relevant Committee(s).
Refer the matter to a relevant organisation with or without a recommendation.
Contact us
Committee Services
Aberdeen City Council
Town House
Broad Street
Aberdeen 
AB10 1AQ
01224 523054
petitions@aberdeencity.gov.uk